Alex Ramos Huaman, CHC Student Trustee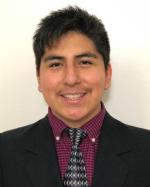 Alex Ramos Huaman is an Economics major at Crafton Hills College. He was elected by his peers to the position of Student Trustee for the 2020-2021 academic year.
As an Honors student, student worker, and a registered volunteer at the Jerry L. Pettis Memorial Veterans Hospital, he is an active participant in the community. After jining Crafton's Student Senate, he focused on outreach and student support during COVID-19 crisis. Alex brings his experience in communicating, planning, and collaborating with Crafton's administration in order to promote equity and efficiency.