SBCCD San Bernardino Valley College President Forum Presentations
The search for San Bernardino Valley College (SBVC) President is underway. The appointment of our next College President will shape our educational mission for years to come and the district is fully committed to conducting an equitable, inclusive, and transparent search process. The national search resulted in a robust candidate pool which was narrowed down to five exceptional leaders in higher education as finalists.
On Tuesday, November 1, we hosted the President candidates to present their vision for our college and district. The sessions were recorded to allow the entire District, students, and community to view all candidates.We invite you to view each session and take the time to provide your feedback using the Candidate Feedback Form linked below. Feedback must be submitted via the form by November 2, 2022 at 11:59 p.m. Feedback supplied outside the form below will not be forwarded for consideration by Chancellor Diana Rodriguez and her team. The feedback received through the form is anonymous.
Candidate Feedback Form Deadline November 2, 2022 at 11:59 p.m.
About the SBVC President Candidates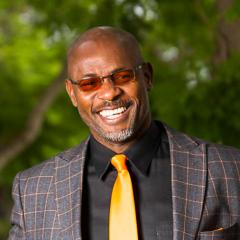 Dr. Michael Odu
Dr. Michael Odu is a product of the community college system. He has served the system in various capacities through lenses of equity, race-consciousness, and social justice in the past 30 years, and he is currently the Vice President of Instruction at San Diego Miramar College. Dr. Odu holds the strong conviction that community colleges should embrace the changing global economy and develop better informed citizens of the world. As such, he has led the effort to change institutional structures and cultures by reimagining the students' experience and journey and supporting the success of student groups historically excluded from higher education and for whom higher education was not designed.
Before joining San Diego Miramar College, Dr. Odu served as the District Dean of Mathematics, Science, and Engineering at Southwestern College. While at Southwestern College, he worked with faculty, staff, and administrators through participatory governance structures to promote academic integrity, facilitate innovation, and develop clear goals and objectives that served students. He oversaw the construction of the $78 million state of the art Math and Science building and secured more than $5 million in grants that improved equity and success in Science, Technology, Engineering, and Math.
Dr. Odu is an academic who has a long relationship serving students, and who has a deep commitment to the scholarship of teaching and learning. He was a professor of Mathematics at Daytona Beach Community College and at Hillsborough Community College, both in Florida, and he is currently an adjunct professor. He has published and presented in his field as well as on culturally responsive teaching methodologies. During his time at Hillsborough, Dr. Odu served as Special Assistant to the Campus President on Strategic Initiatives, and was the coordinator for Phi Theta Kappa (PTK), as well as the faculty coordinator for HOPE Scholars – a targeted minority student success program designed to improve retention, graduation, and the four-year college transfer rate of African-American and Hispanic males.
Dr. Odu serves in a number of professional capacities, including as a member of the Board of Directors for PTK. He is also actively involved in community engagements such as the American Cancer Society Relay for Life, Lymphoma and Leukemia Society Light the Night Walk, and American Heart Society HeartWalk.
Dr. Odu holds a Ph.D. in Mathematics Education, an M.Sc. in Mathematical Sciences, a B.Sc. in Mathematics, and an A.A. in Computer Science. As an administrator, his forte has been an equity-minded, inclusive, and flexible approach to academic and operational leadership, making decisions based on data and with an eye on solid pedagogical/andragogical approaches to curricula development and review. He has demonstrated throughout his career an understanding of the role that a comprehensive community college plays in uplifting the intellectual, cultural, economic, and social mobility of the community it serves.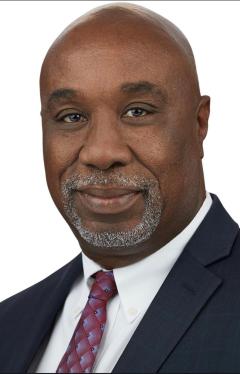 Dr. Howard Irvin
Dr. Howard Irvin serves as Vice President of Student Services at Los Angeles Trade Technical College and has collectively served as a Vice President of Student Services for nearly nine years. He administers comprehensive student services programs and provides college-wide leadership for student success in all operational activities from orientation to graduation. These programs include: Guided Pathways, Admissions & Records, The Welcome Center, Counseling, Financial Aid, Health Services, The Food Pantry, The Cougar Retention Services Center, Outreach & Recruitment, Athletics, EOPS/CARE, DSPS, Next-Up, Foster Youth, Dream Resource Center, Veterans Resource Center, the Career Center, the Transfer Center, CalWORKs, Associated Students Organization/Student Life, SEAP, Puente, UMOJA, three TriO Grant Funded programs, Student Discipline, Student Grievance and the Homeless & Housing Initiative Program and Commencement.
He has an extensive background serving in the California Community College System. He began his career as a freeway flying adjunct counselor and Administration of Justice faculty member. He progressed through the ranks working as a tenured counselor, EOPS Counselor/Coordinator, General Counselor, Department Chair/Acting Dean, Dean of Counseling and Matriculation, Dean of Counseling and Enrollment Services, Dean of Student Development and Matriculation, Interim Vice President of Administrative Services, Interim President, and Vice President of Student Services.
Educationally, Dr. Irvin earned a Ph.D. in Human Organizational Systems from Fielding Graduate University. He holds Master's degrees in Counseling with a multicultural emphasis from San Diego State University, in Human Development from Fielding Graduate University. His bachelor's degree is in Liberal Studies with a Sociology emphasis from San Diego State University. His first and most cherished degree is an Associate's degree in Liberal Studies from San Diego Mesa College, the degree he is most proud of.
Dr. Irvin is a participatory/transformational student-focused leader with over twenty years of leadership experience in creating and building effective teams and programs. As a leader in higher education, he believes in the shared/participatory governance process including others in the decision-making process. Dr. Irvin is an approachable leader who truly believes in "meeting people where they are."
He possesses vast accreditation experience including the Assistant Accreditation Liaison Officer role, Chair and Team Leader of Standards II, IIB, IIC, and Co-Chair of Standards III and IV. He has participated in ten comprehensive peer review visits for the Accrediting Commission for Community and Junior Colleges. While serving as Interim President at Los Angeles Southwest College, Dr. Irvin implemented the Tri-Chair accreditation team model to respond to the recommendations and sanctions levied on the college by the ACCJC. This model which consisted of a classified professional, a faculty member and an administrator, proved effective as the college was removed from "Warning" status and received full accreditation status during its' first mid-term revisit by the ACCJC accrediting review team.
Dr. Irvin makes it a point to participate on campus, district, and statewide legislative initiatives such as the Guided Pathways Framework, AB-705, and the California Apprenticeship Initiative. He currently serves as the Chair of the Chief Student Services Officers Council, and is a member of the Human Resources Council, the Sheriff's Oversite Committee, and the district's collective bargaining negotiation team.
Dr. Irvin conducts organizational management/teambuilding workshops both nationally and internationally. As a multicultural consultant, he conducts diversity, equity and inclusion workshops on topics such as micro-aggressions/subtle forms of racism, erasure and diversity and access.
Dr. Irvin states; "Beyond the academic sphere, community colleges such as San Bernardino Valley College must recognize their responsibility to nurture a racially and economically diverse community. It is both right and in our best interest to develop better relationships that treat the community as partners rather than strangers to be kept at a distance.
"For populations left behind in the educational system, community colleges offer hope for the social, economic, and political mobility that higher education provides. As a community college graduate, I recognize that for many like myself, rewarding careers and lifestyles would remain only a dream if not for community colleges. This is why I have dedicated my professional academic career to the community college system. As a leader, it is important to understand and to relate to the college community. Also as a leader, I have experienced similar barriers and pitfalls our students currently face. I have faced challenges, stood in the face of adversity, and rose above frivolous claims and gossip. I am committed to San Bernardino Valley College and its' service areas where I raised my family. I look forward to returning home to work with all internal and external constituency groups and students to collaboratively build upon the greatness that exist at San Bernardino Valley College."
Dr. Jeannie G. Kim
A champion of socio-economic mobility and the building of cultural and social networks via higher education, Dr. Kim is dedicated to creating equitable systems by identifying and dismantling barriers and rebuilding the appropriate infrastructures that are necessary for historically underserved and underrepresented students to thrive.
Dr. Kim previously served as the Interim Vice Chancellor of Educational Services and Strategic Planning (July 2020 – June 2022) and currently serves as the Associate Vice Chancellor of Grants and Economic Development at Riverside Community College District. In her role as interim VC, Dr. Kim was responsible for providing vision, leadership and strategic planning for the following areas: District-wide Guided Pathways Implementation, District-wide Enrollment Management, Academic Affairs, Student Support Services, Information Technology, Institutional Research and Effectiveness, State MIS Reporting, Curriculum, Distance Education, and District-wide Strategic Planning. As RCCD's Associate Vice Chancellor for Grants and Economic Development, she is responsible for the strategic growth and development of RCCD's workforce and economic development endeavors providing oversight to the Inland Empire/Desert Region Consortium (IEDRC) as well as the K-12 articulation of instructional programs to RCCD. Dr. Kim was invited to serve on the Inland Empire Economic Development Coordinating Council hosted by the IE Foundation and conducted the IE/D's first ever network analysis of regional economic development activity which was presented at the IEDRC annual meeting and to the Western Riverside Council of Governments Vision 2030 event.
Dr. Kim's 30+ years of experience as a leader in private and public institutions of higher education (Occidental College, UCLA, CSU Fullerton, CSU Dominguez Hills, and Riverside City College) fuels her insights into how best to create communities of innovation within bureaucratic structures. Her curiosity regarding these areas led to her doctoral research at Claremont Graduate University, examining networks of change and the influence of leadership in creating cultures of innovation that intentionally generate student-centered learning environments where students not only succeed, but thrive – intellectually, emotionally, physically and spiritually.
She has over 9 years of teaching experience in F2F, hybrid and online modalities as a part-time instructor at CSU Fullerton, instructing both experienced professionals seeking certification as well as degree-seeking undergraduates.
Dr. Kim is a seasoned higher education administrator with leadership experience including Chancellor's Cabinet, Academic Senates (administrative co-chair), President's Office, Academic Affairs, Student Affairs/Services, Institutional Research, and Research and Development (grants). She is knowledgeable and experienced in theoretical and applied leadership development and recognized as an innovative thinker and practitioner with a proven track record as a change agent. Dr. Kim has demonstrated experience in strategic planning, succession planning, establishing effective and efficient systems, organizational infrastructure, facilitating culture shifts, developing and monitoring systems, managing institutional and program operations, as well as designing and executing organizational and program level evaluations.
As an expert in strategic partnerships and developing collaborations - locally, regionally, and internationally, one of the first multi-segmental collaborations Dr. Kim organized and subsequently wrote and secured a multi-million dollar grant for was Building Up Los Angeles, one of the four original AmeriCorps programs in the United States. The collaboration galvanized over 50 Los Angeles organizations across all sectors including higher education, not-for-profits, business, public sector and faith-based communities, in response to the 1992 Los Angeles Uprising. As a statewide leader, she helped set policy for California as well as the nation on service-learning and community engagement and served as a governor's appointee and vice chair of the California Commission on Improving Life Through Service (now AmeriCorps – California Volunteers).
Dr. Kim is an experienced grant writer and external fund developer having secured over $60 million for a variety of educational and nonprofit organizations. She is recognized as an expert in research development as well as curriculum development, specifically High Impact Practices and experiential education including learning communities, undergraduate research, project-based learning, service-learning and internships, serving as an international speaker and trainer on these topics. She has given talks and worked internationally with higher education institutions and non-governmental organizations (NGOs) in Cambodia, Vietnam, Laos, Russia, Korea, and Japan.
Dr. Kim has served on many national and local boards including Inland Empire Growth Opportunity (IEGO) Coordinating Committee, Growing Inland Achievement (GIA) Steering Committee and most recently serving as co-president of the Alliance of Hispanic Serving Educators (AHSIE) Council. She also served as an organizational advisor to the Stanford Research Institute's think tank, Innovation for Jobs (i4j) and as product advisor to EAB Student Success Platform as well as to GainX Global, Inc., an innovation strategy management company featured in Forbes, Inc.
Dr. Kim earned her PhD in higher education policy, evaluation and reform from Claremont Graduate University and her master's from California State University, Fullerton and bachelor's from the University of California, Los Angeles, both in Cultural Anthropology with an emphasis on Asian and Asian-American Women. She is the proud mother of three children, ages 24, 22 and 20 and enjoys surfing, traveling, sewing/crafting and puzzles while listening to audiobooks that stretch the mind.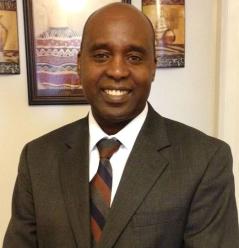 Dr. Peter Gitau Ngatia
Dr. Gitau has over 20 years of progressively senior executive level higher education experience. He is the Vice President for Student services at Butte-Glenn Community College. Prior to coming to Butte, Dr Gitau led Student Affairs and enrollment management efforts at Utah Technical University in Southern Utah, where under his leadership, the university registered a 12% enrollment growth in four years. Since coming to Butte College about a year and half ago, he has provided leadership that is reversing a 10 year enrollment decline at the College. Dr Gitau's professional experience includes serving as vice president for student affairs at Northern Kentucky University and Utah Technical University; associate vice chancellor and dean of students at Southern Illinois University.
During his tenure, Dr. Gitau has supervised comprehensive student affairs departments, managed complex capital projects, and developed cross-divisional student success initiatives. He has demonstrated a commitment to diversity and inclusion having developed diversity strategic plans and student success strategies and initiatives with demonstrated success. He is the founder and president of the African International Foundation for Educational Excellence (AIFEE), a non-profit organization with service learning sites and community development initiatives in sub-Saharan Africa, where he has facilitated the international engagement of hundreds of students, faculty, staff and community members.
Born and raised in Kenya, Dr. Gitau received his bachelor's degree in secondary education from Kenyatta University in Nairobi, Kenya. As an international student, he earned a master's degree in educational administration from Eastern Illinois University, and a doctoral degree in higher education administration from the University of Kansas.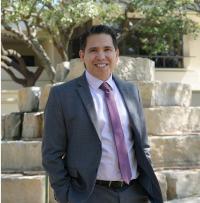 Dr. Kenneth Gonzalez
Dr. Kenneth P. González, an Inland Empire (IE) native, is a national leader in higher education with three decades of experience in administration, teaching, and research.
Currently, he serves as President of Dallas College Mountain View, an urban minority-serving, community college campus where he prioritizes closing equity gaps and addressing income inequality for Latinx and African American communities.
Dr. González has more than 18 years of full-time, faculty experience with institutional and national awards in teaching, scholarship, and community service. His administrative experience includes serving as program chair, associate dean, dean, associate vice president for academic affairs, vice president for enrollment and student services, and president. For 16 years, Dr. González served as a pathways and data coach for the national initiative, Achieving the Dream, where he guided more than 40 community colleges in large-scale, collaborative, student success and equity initiatives.
Dr. González' scholarly work examines the experiences and resiliency of first-generation, low-income, and students of color in higher education and appears in the International Journal of Qualitative Studies in Education, the Journal of College Student Retention, the Journal of College Student Development, Urban Education, the Journal of the First Year Experience, the Journal of Hispanic Higher Education, the Association for Mexican American Educators Journal, and New Directions for Higher Education. Dr. González' book (with R.V. Padilla), "Doing the Public Good: Latina/o Faculty and Civic Engagement," examines the challenges and strategies of Latinas/os in aligning their faculty work with local social justice initiatives.
Dr. González holds a Ph.D. in Educational Leadership and Policy Studies from Arizona State University, a Master's of Social Work (MSW) degree from Brigham Young University (BYU), and a Bachelor's of Science degree in Psychology from Brigham Young University. Dr. González played Division I soccer and football at BYU and continues to coach youth soccer.