Parking Information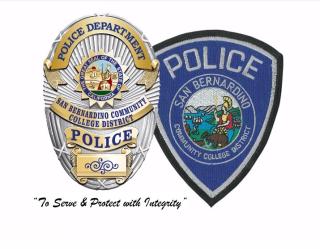 Parking Enforcement
Parking enforcement begins 7:00am Monday and continues through 4:30pm Friday. (No permits are required from 4:30pm Friday through 7:00am Monday.) Faculty and staff are required to have a valid permit at all times.
Disabled parking and illegal parking are enforced at all times.
Parking permits and daily parking permits are required at all District locations. Permits bought at one campus are honored at all District property locations.
Motorcycles are not required to have a permit. However, motorcycles must be parked in labeled Motorcycle Parking areas. Administrative Procedure 6750 Parking
Purchase a Permit
Permits can only be purchased on-line. Depending on your relationship with the college or District go to one of the following links:
Daily Parking Permits
Daily parking permits may be purchased on campus for $3.00 for the entire day.
Daily permits can also be purchased online by scanning the QR code on the sign in the parking lots. If required, you may purchase a daily permit with cash at a daily permit dispenser in selected parking lots (locations of dispensers are identified on the daily parking permit signs in each parking lot).
Please note that our authorized parking vendor website is https://paymycite.com. Do not use any other website to pay for your permit.
Ordinance Restricts Parking On Neighborhood Streets In Front Of Resident's Homes
Please click the link for additional information regarding this change, and a map of the affected boundaries. You are subject to citation if parked in front of a residence on the boarding streets of Valley College.
Ride Free. Park Safe.
See the below link for each college campus:
Parking On Campus.
It is important to be familiar with the different types of signs you will encounter on campus.
Parking is designated as student or staff.
Disabled parking is available. A disabled placard and permit are both required. Click here

for further information.
The speed limit in parking lots is 5 mph. On roadways and streets, obey the posted signs.
And please remember, pedestrians always have the right of way.
View a Campus Map: