Higher Education & Opportunity For All
We're here to help students and families take their life and career to the next level.
Founded in 1926, the San Bernardino Community College District is the home of Crafton Hills College, San Bernardino Valley College and Empire KVCR 91.9 FM and TV Channel 24. We provide access to quality affordable higher education and career training to more than 20,000 students each year.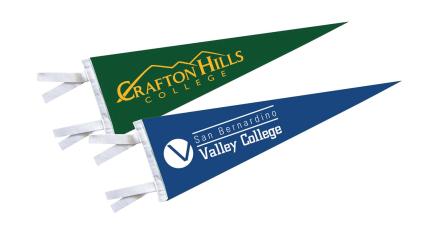 Highly Accredited. Highly Respected.
In 2021, Crafton Hills College and San Bernardino Valley College received the highest level of accreditation from the Accrediting Commission for Junior and Community Colleges for our educational quality and the caliber of our people. For our students and graduates, this means that their education and career training will be respected wherever they go. Learn more.
Hispanic-Serving Institution
SBCCD is proud to be formally designated a Hispanic-Serving Institution (HSI) by the United States Department of Education. The purpose of the HSI is to expand educational opportunities and improve the academic attainment of Latino/a, Chicano/a, Hispanic, or similar identities, and low-income students, and to expand and enhance the academic offerings, program quality, and institutional stability of colleges and universities that are educating a minimum of 25% of the total enrollment. Learn more.
150 Academic and Hands-On Career Training Programs
We prepare our students for career success and transfer to four-year universities. We offer nearly 150 academic programs and hands-on career training certificates to enter careers in health care, education, public safety, business, science, social services, arts, among others. Learn more.
Tuition is Low and Financial Aid is High
Nearly 8 out of 10 students pay $0 tuition fees when they complete the Free Application for Federal Student Aid (FAFSA) or California Dream Act Application.
SBCCD is Your College
We proudly serve students and families from Big Bear, Bloomington, Calimesa, Colton, Grand Terrace, Highland, Lake Arrowhead, Loma Linda, Redlands, Rialto, San Bernardino, and Yucaipa. Our doors are open to all, regardless of who you are or where you come from.

SBCCD Fact Book
SBCCD generates $621 million in economic activity in the Inland Empire through alumni salaries, business partneships, and student spending. Learn more about our student demographics, enrollment trends, academic outcomes, and employees. Keep reading.
Learn More About Us