Dr. Nathan D. Gonzales, Trustee
Area 4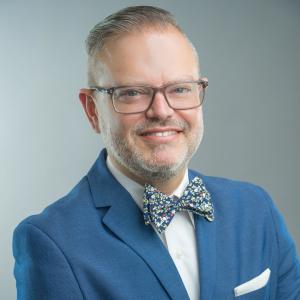 Dr. Nathan D. Gonzales is an appointed member of the San Bernardino Community College District Board of Trustees, overseeing Crafton Hills College, San Bernardino Valley College, and KVCR TV/FM. Gonzales has served on the board since November 2021, representing Trustee Area 4, covering Loma Linda, Redlands, and portions of Colton and San Bernardino.
Gonzales has served the City of Redlands for 22 years in the Special Collections Division at A.K. Smiley Public Library. Since 2013, as an historian, archivist, and curator, Gonzales has overseen the library's Lincoln Memorial Shrine museum's annual budget, personnel, and volunteer program. He also serves as an adjunct professor in the University of Redlands History Department.
Gonzales earned a bachelor's degree in history from University of the Pacific, and a master's degree and Ph.D. in history from the University of California, Riverside.