John Longville, Trustee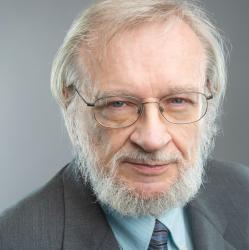 John Longville was elected to the Board of Trustees in 2008, at which time he retired from his adjunct faculty position at San Bernardino Valley College. He also is a member of the Board of Directors of the San Bernardino Valley Water Conservation District (2007-present), and has previously served as a member of the California State Assembly (1998-2004), Mayor of Rialto (1987-1998), and member of the Rialto City Council (1978-1984 & 1986-1987). During his municipal government years, Trustee Longville was particularly active in regional government agencies, serving as President of both San Bernardino Associated Governments (1982-1983) and the Southern California Association of Governments (1992-1993) and as a founding board member of the Southern California Regional Rail Association (Metrolink).
Trustee Longville has been active in a wide array of local civic and charitable organizations since he first moved to San Bernardino County in 1972 to work as press secretary for the late Congressman George Brown.