Robert Alexander, CHC Student Trustee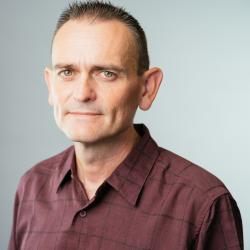 Student Trustee Robert Alexander is a U.S Army Disabled Veteran that is currenting attending Crafton Hills College. He is a returning college student that attended San Bernadino Valley College about ten years ago and completed mutable certificates in criminal justice field. His time at San Bernadino Valley College he was part of Student Government and served as Student Government President.
In fall of 2021, Student Trustee Robert completed two A.A degrees in Sociology and Anthropology at Crafton Hills College. He is working to complete additional degrees in History, Political Science, Philosophy and Religious Studies at Crafton Hills College. His educational goals are to get a Masters and Doctorate degree in Sociology with minors in Anthropology.
Student Trustee Robert's goals is one day serving in public service. He hopes to be elected to United States Congress as a Congressman and/or United States Senator. His hobbies include; hiking, working with youth, going to the movies, baseball and traveling. He stands for honesty, loyalty, helping others and advocating for students of the San Bernadino Community College District. His focus is to represent students and provide them with a voice.