Dr. Stephanie Houston, Board Chair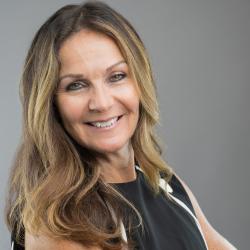 Dr. Stephanie Houston has been a professional K12 educator for 28 years, currently serving as Assistant Superintendent- Innovation and Engagement for the San Bernardino County Superintendent of Schools. In this role, she is responsible for collaboration efforts with educators, government, community & faith-based organizations, law enforcement, health, business & industry, and elected officials to provide personal and academic success opportunities for all students in San Bernardino County- from Cradle to Career. Additional highlights of experience include: current Board Chair and Trustee for the San Bernardino Community College District; Superintendent Colton Redlands Yucaipa ROP (2007-2019); CDE College & Career Indicator workgroup member; Commissioner for the Council on Occupational Education national postsecondary accreditation agency; CYBHI Equity Workgroup; Education Innovation Alliance CIO program (2018-2019); adjunct professor at University of Redlands- School of Education (2017-2019); Association of California School Administrators (ACSA) state Career Technical Education Council President (2011-2014); San Bernardino County Workforce Investment Board Youth Council (1999-2014).
In addition to a professional clear teaching credential and administrative services credential, she earned a Liberal Studies/Bilingual-Cross Cultural bachelor's degree from California State University San Bernardino, a master's degree in Educational Administration from the University of Redlands and earned a Doctor of Education degree in Transformational Leadership from Brandman University.