Community College Facility Coalition 2022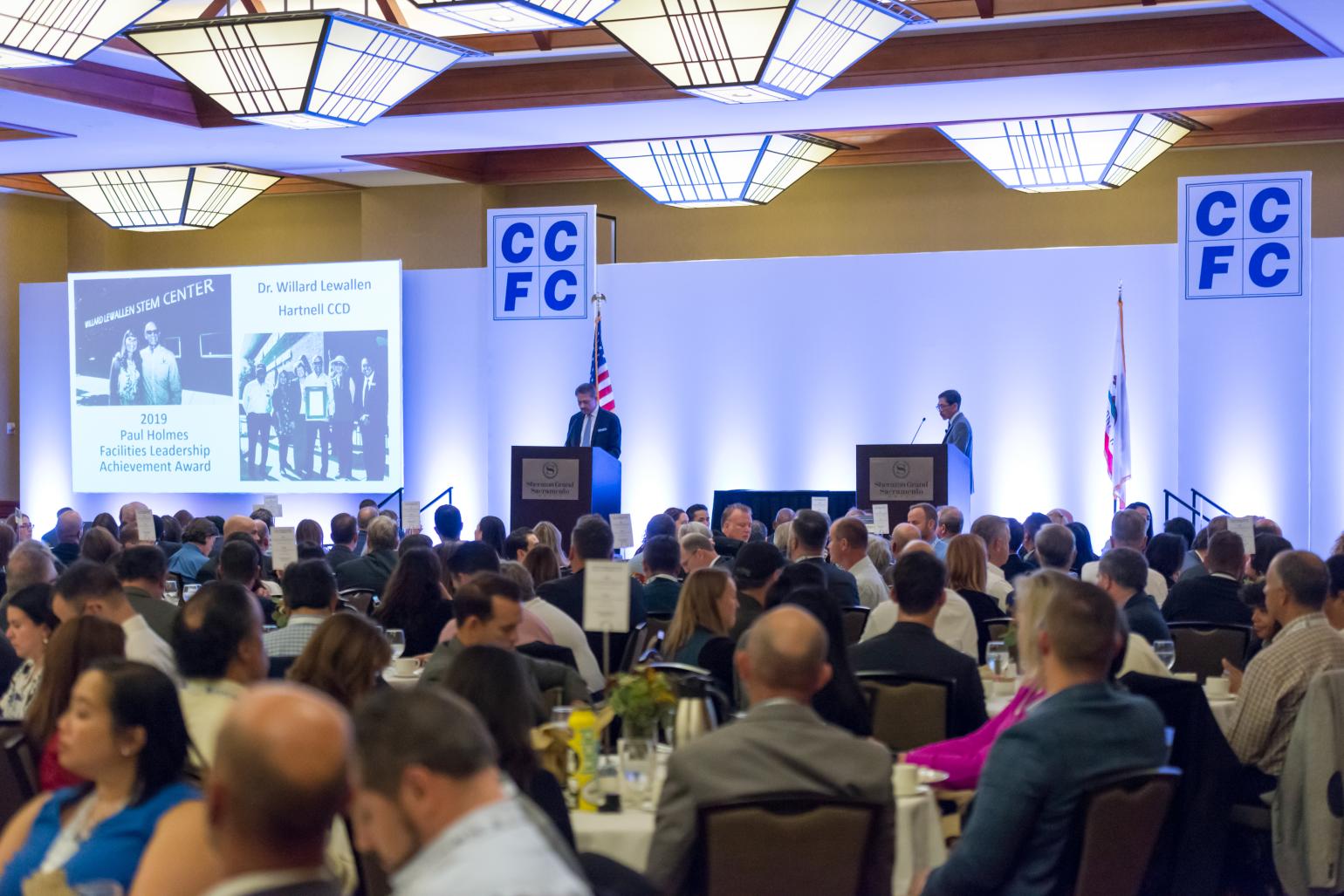 The Community College Facility Coalition is a statewide association composed of community college districts and organizations that support their facility needs and construction projects. They help advocate before the State Legislature and Administration on community college facilities issues and provide education, resources, and networking opportunities to help meet facility needs.
San Bernardino Community College District was happy to present at their 29th Annual Conference in which the following presentations were given:
Develop Total Cost of Ownership through a Shared Governance Process / A Total Cost of Ownership Approach to achieving a Net Zero Carbon Campus.

In the session, districts shared their approach to creating a "Total Cost of Ownership" Model. Becoming a net zero college campus requires commitment, advocacy, strategy, and investment. While consultants craft the path through net zero through discovery, analysis, and recommendations for energy reduction and production, it is ultimately up to the college leadership to make strategic investments that will make net zero a reality. Colleges have crafted both solar and energy masterplans, and their total cost of ownership framework allows key decision-makers to make strategic decisions that provide the most long-term value to their district.
Zero Barriers- Clearing the way to ZNE design for the California Community College (CCC) System, and how it's being done with success at SBCCD / Developing an Impactful Sustainability Roadmap to Achieve Zero Net Energy Initiatives.

As the CCC progress toward building a Net-Zero Energy future, the San Bernardino Community College District has found success in establishing a noteworthy district vision for achieving high-performance design, exemplified in the districts new Technical Education project and Performing Arts Center (PAC). Representatives from the Chancellor's Office, SBCCD and partners at DLR Group, HMC Architects, and CannonDesign shared insights to creating a strategic roadmap to achieve best results. Topics included identifying resources available from the Chancellor's Office, developing a deliberate process, identifying key metrics to measure success, and establishing partnerships to accomplish project goals, maximizing long-term gains for the local communities being served.